New social distancing guidelines
Ahead of welcoming back our community to Adapt by Arlington, we wanted to give you all an update on how we have adapted our workspaces to accommodate social distancing measures and minimise risk.
Our efforts include additional cleaning hours, new cleaning kits placed around the office for everybody's use, single-use desk mats for coworking spaces, and layout changes to support social distancing.
We also ask for your support in making Adapt by Arlington a safe working environment, and have introduced a new set of house rules and six key instructions: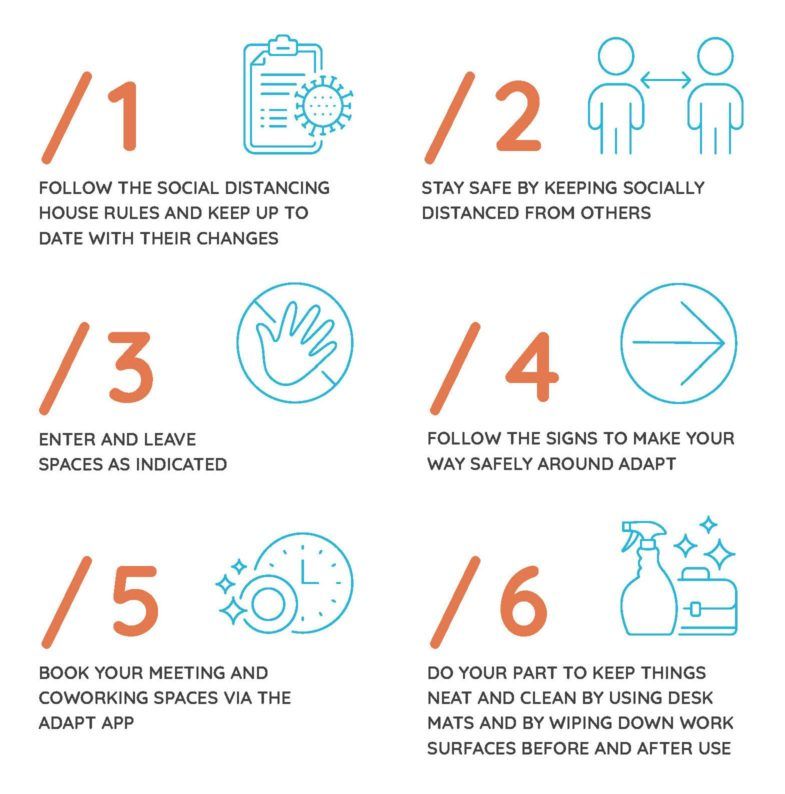 New guidance will be prompted by clear instructions around our Uxbridge location. This includes signage for recommended direction of travel, out of use desks, social distancing safe zones, wait points and revised floor plans.
Your safety and wellbeing are our top priority and we will continue to provide further updates as we move towards becoming a thriving business community hub once again. Although the rules may have changed, our ethos has not. We remain committed to providing a high quality, dynamic and agile environment that meets the needs of your business.
See you soon.